Plymouth Philharmonic Orchestra
Special Guests: Jeans 'N Classics
Peter Brennan, Jeans 'N Classics Founder, Arranger, Guitarist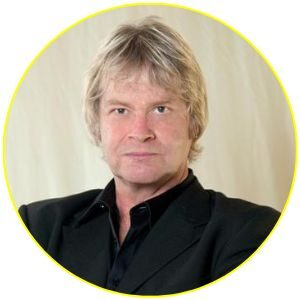 Born in England, Peter Brennan was heavily influenced by bands like the Beatles. He studied Music Composition and Theory at Western University in London, Ontario where he now resides. During the '70s and '80s, he toured extensively throughout North America, establishing himself as a guitarist and Music Director with a variety of groups. He also became an in-demand producer/arranger with top-ten successes in the UK, producer awards, and grants in Canada, where he was selected as a Juno Awards judge. Peter has always loved the sound of a rock band with an orchestra. In the early '90s, this dream became a reality with the establishment of Jeans 'n Classics.  Peter recently received the Mayor's Award for the Arts in London, Ontario, and was named to the University Of Western Ontario/Faculty Of Music "Wall Of Fame".
David Blamires was born in Yorkshire, England but grew up in London, Ontario, Canada. He got his start in music as a session vocalist in Toronto, singing on thousands of jingles, album recordings, and soundtracks. As a member of the Pat Metheny Group from 1986-1997, he appeared on three Grammy Award-winning albums and performed for fans all over the world. During this time, he also recorded and released a contemporary jazz album titled The David Blamires Group.
In 1997, David and his family moved from Toronto to Chicago, where he began working as a staff composer for a very successful music and audio production company. David writes and records music for TV and radio commercials, for clients such as American Airlines, Coors, Proctor & Gamble, McDonald's, Kraft, and many more. David is the father of an AAA hockey-playing daughter and is consequently never home and always broke.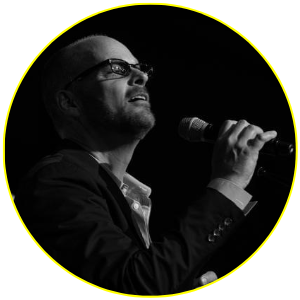 Jean Meilleur has been a headliner with Jeans 'n Classics for over 20 years. In that time he has performed with scores of major North American orchestras, lending his distinctive voice to some of the greatest popular music of our time.
Jean is a prolific songwriter who has been performing professionally for over thirty years. His singing voice can best be described as passionate and provocative, with a robust timbre that is immediately recognizable. His voice stands as a true original. Jean's voice has been heard over the years on many national radio and television jingles and advertisements. He was recently chosen as the Canadian voice of Jim Beam Kentucky Straight Bourbon Whiskey.